I completed my Bachelor of Science degree at McGill University in Montreal in Nutritional Sciences (with distinction), and have a Master of Science degree in Human Nutrition from University of British Columbia (2008).
I'm registered with the College of Dietitians of British Columbia and am a long-standing member of Dietitians of Canada (DC).
I speak both English and French and am listed in the Réso Santé Colombie-Britannique, a directory of French-speaking health professionals.
I believe the only goals people will be successful in achieving are the ones that they set, so as a result I see my role primarily as providing nutrition education and clinical support so that they can achieve their goals.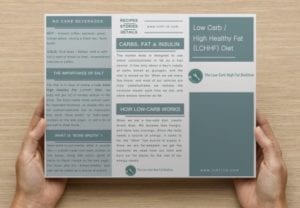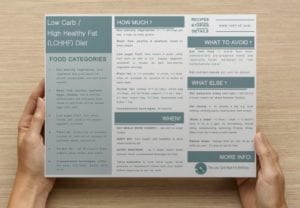 ---
Practicing what I preach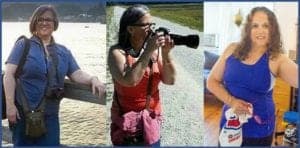 In March 2017, after having reached a turning point of my own where I knew that I either had to change the way I ate or would need to go on several types of medications to address my high blood sugar, high cholesterol and very high blood pressure.
I had been teaching my clients for the previous 2 1/2 years the health benefits of a LCHF style of eating, but I had reached the point where I needed to adopt a Low Carb High Healthy Fat approach myself.  I'm still in process, but for me there's no turning back. You can read about this under "A Dietitian's Journey".
I "practice what I preach".
I'm a published researcher in the area of mental health nutrition and as a result, my academic blogs are thoroughly researched, and I provide references where relevant. But unlike academic writing, I aim to make the information in my articles easy to understand, especially to those who do not have science background.
Here is the link to my published study on the Dietary Intake and Nutrient Status of Children with ADHD.
Full Research Article:
International Journal of Pediatrics
Volume 2010 (2010), Article ID 767318, 7 pages
doi:10.1155/2010/767318
http://www.hindawi.com/journals/ijped/2010/767318/
---
Registered Dietitian vs Nutritionist
People often ask us what the difference is between a Dietitian (or Registered Dietitian) and a Nutritionist.
A Dietitian or Registered Dietitian (RD) is a graduate of a university who has met specific academic and professional practice requirements, including completion of a qualified internship in a hospital setting as well as successful challenging of the Canadian Dietetic Registration Exam (CDRE).
Dietitians, at minimum must have Bachelor of Science degree in Dietetics or Human Nutrition and some have completed post-graduate degrees (Masters or PhD) in areas such as Human Nutrition.
"Dietitian" and "Registered Dietitian" and the abbreviation "RD" are legally protected terms in Canada and the College of Dietitians of British Columbia (CDBC) is the legislative body that oversees the professional practice of Dietitians across all practice areas and settings in this Province.
In British Columbia, Dietitians practice under Chapter 183 of the Health Professions Act [RSBC 1996].
The term "Nutritionist" is not regulated in Canada, so anyone can call themselves a nutritionist, even without any training at all. Some nutritionists that work at fitness clubs or 'wellness clinics' may have taken a one year course at a 'school of nutrition' and have a certificate in 'natural or holistic nutrition'.
University educated nutritionists usually work in research, writing educational materials or in the food industry and usually hold university degrees in nutritional or food science.
Under law, even university-educated nutritionists cannot counsel clients or treat patients.
Remember that most extended benefit plans will reimburse visits with a Registered Dietitian, but not to a Nutritionist.