This recipe is posted as a courtesy to those following a variety of low-carb and ketogenic diets (not necessarily Meal Plans designed by me). This recipe may or may not be appropriate for you.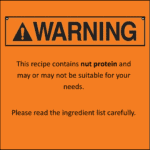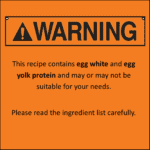 Low Carb Roti (Indian flatbread)
INGREDIENTS
1 cup 

almond flour

3 Tbsp 

coconut flour

1

 

teaspoons 

xanthan gum

1/8 cup psyllium fiber

1

 

Tbsp

 

baking powder

1/4

 

teaspoon salt

2

 

teaspoons

 

apple cider vinegar

1

 

egg

1 Tbsp

 

water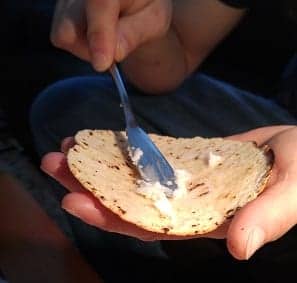 INSTRUCTIONS
Add almond flour, coconut flour, xanthan gum, psyllium fiber, baking powder and salt to the bowl of a food processor. Pulse until well mixed.
Crack in egg, pour in apple cider vinegar then the water. Pulse the food processor until the dough forms a mass then let it run 30 seconds until it forms a ball.
Remove the dough from the food processor and then knead it as you would a yeast dough, until it becomes smooth. Place the dough in a clean plastic bag and let it rest for a full 10 minutes before making the roti.
Preheat cast iron skillet or tawa (cast iron griddle) to a medium-high heat. You can test to see if it is hot enough by sprinkling a few water droplets on the pan.  They should "bounce" and then evaporate if its hot enough.  At the same time, it should not be smoking, either.  If it is, remove the pan from the heat until it cools off.
Cut the ball of dough in half and then each half in 1/4 so that there are eight 1" balls. Lining a tortilla press with a piece of heavy plastic*, place the ball in the press and press until it forms a good size roti (not too thin!). If you don't have a tortilla press, it can be rolled out between sheets of heavy plastic* until each is 5-inches in diameter.


[Note: I cut open a large freezer weight zipper-style bag to use in the tortilla press, but this could also be used if using a rolling pin for a bit.]

In the tortilla press, press one of the 1″ balls into a 5″ roti and then immediately transfer by hand onto the cast iron skillet and cook for 20 – 30 seconds (it will have the characteristic char marks!) then flip it over using a thin metal spatula and cook until "just" cooked (maybe another 10-15 seconds, maximum.  Don't overcook or they will be dry and not pliable.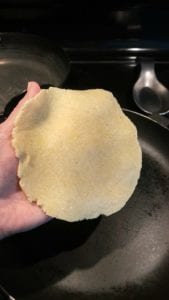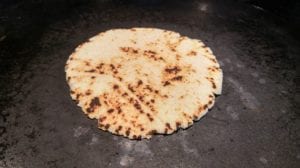 Keep them warm wrapped in kitchen cloth until serving.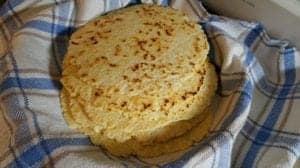 Can be wrapped in a zipper plastic bag, separated by wax paper squares and frozen for future use.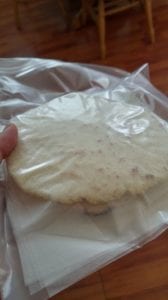 ---
Macros per 1 roti
You can follow me at:
 https://twitter.com/lchfRD
  https://www.facebook.com/lchfRD/