Perhaps you have questions about following low carb lifestyle and want credible answers from a Registered Dietitian that has experience and expertise in this area. The "Ask the LCHF Dietitian Consultation" may be just what you're looking for!  It's simple, inexpensive, accessible, flexible and available to you no matter where you live.
It's as easy as 1-2-3. 
Download and complete the one-page form and email it back to me at the email address provided on the form, along with the times you are available for an appointment.
I'll email you a choice of appointments then you'll book the time that suits you best.
I'll send you confirmation of your appointment with an invoice for the call which you pay by e-transfer.

Note: Cost of services includes GST (5%)
That's it!
If you live anywhere in Canada I can call you by phone or Skype, and if you live in the US or overseas, I'll call you via Skype. You can ask me any questions you like about following a low carb or keto diet, or to clarify things you've heard or read.
Perhaps you have questions about the difference between the different types of low carb diets, or the difference between a low carb diet and a keto diet. Maybe you just want to understand about the difference between different types of fats (saturated, unsaturated, monounsaturated, polyunsaturated) or whether eating saturated fat will raise your cholesterol. Perhaps you want strategies for eating out in restaurants or some easy ideas for food to eat on-the-go. You have questions and I can provide answers.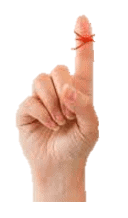 To maximize the value of your call, please download this "Information and Tips" sheet that has some practical suggestions and information.
This is an information session and not a clinical session (as I've not assessed you), so I won't be able to advise you specifically on what you should eat given a specific health condition, but I CAN give you best-practice evidence-based answers to help guide your decisions.
Note: If you'd prefer a clinical appointment, including design of an Individual Meal Plan, all of my hourly and packages can also be booked via Skype (or phone, if you are in Canada). Please visit the Services tab for more information on those.
When you're ready to book your "Ask the LCHF Dietitian" call, simply click here to download the form and then just follow the directions.
I look forward to meeting with you and answering your questions.
To our good health!
Joy