Welcome to the Low Carb Healthy Fat Dietitian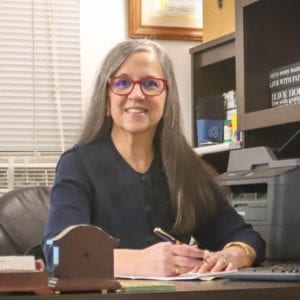 Hi, I'm Joy Kiddie and I've operated my private practice in Coquitlam for more than a decade. I'm registered with the College of Dietitians of British Columbia and the College of Dietitians of Alberta and provide Distance Consultation services across Canada and beyond via Skype and telephone, as well as in-person services in my office.
Eating "low carb" can be a lifestyle choice no different than someone choosing to become vegetarian, or it may be prescribed by one's doctor to help treat pre-Diabetes, Type 2 Diabetes or number of other related metabolic conditions.  A ketogenic  ("keto") diet is a very low carbohydrate diet that is used to improve the symptoms of specific clinical conditions such as epilepsy and seizure disorder, as well as an adjunct treatment for certain types of cancers. It can also used under supervision for weight-loss.
There is no one-size-fits-all low carb or ketogenic diet but rather several different approaches to both of these; including a higher ratio of protein to fat, higher ratio of fat to protein, as well as a hybrid approach. Which approach is most suitable for you will depend on your health status, any metabolic conditions you may have and medications that you may be taking, as well as your personal preference.
---

I am a member of Canadian Clinicians for Therapeutic Nutrition, a group of Canadian of physicians and healthcare professionals that utilizes evidence-based dietary interventions to improve and when possible to reverse the symptoms of chronic, yet preventable nutritionally-related diseases.
---
My Services
Below is a brief description of my services however for more detailed information, please click on the Services tab or Shop tab, above.
Hourly Clinical Services
This option is available for those who would like to have services on an hourly basis or require this for extended benefit reimbursement.
complete assessment Package
The Complete Assessment Package is an all-inclusive package for clients who want to lose weight, and improve their blood sugar, blood pressure, triglycerides and cholesterol.
Follow-up packages:
The Dietary Management Package is a follow-up package for those who've already completed the Complete Assessment Package (or the equivalent on an hourly basis) and would like additional support or coaching as they implement their Individual Meal Plan.
Anti-Inflammatory Protocol Package is designed especially for those with inflammatory conditions including chronic pain, arthritis (osteo- or rheumatoid) or one of several auto-immune conditions that result in inflammation. The goal of this package is to reduce pain and lower markers of inflammation.
For those seeking very particular types of services, I also offer a Customized Nutrition Package which can be designed in consultation with you, as well as a number of short Skype sessions for those already following a low carbohydrate lifestyle.
More Info
You can learn more about each of the Packages I offer,  Hourly Clinical Services as well as the Single Skype Sessions (via HIPAA compliant Skype for Business) on the drop down menu under Services, or by visiting the Shop.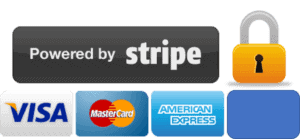 In addition to having professional training and experience as a Registered Dietitian, I also understand first-hand what it's like to lose significant amounts of weight and to lower abnormal lab markers.
In March 2017, I was obese, had uncontrolled Type 2 Diabetes, very high blood pressure, high insulin levels and abnormal cholesterol. Even though I knew what to do, I had to do it just like anyone else and my passion is to help others to do the same.
You can read my personal health and wellness story by clicking on the A Dietitian's Journey tab. Keep in mind, individual results following a low carbohydrate diet will differ.
My Clinical Office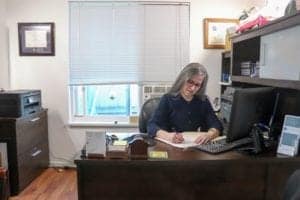 I am located in central Coquitlam — just 7 minutes drive from Coquitlam Centre, close to Port Coquitlam, Port Moody, Burnaby, New Westminster, Pitt Meadows and Surrey.
Coming by public transit?
My office is minutes by bus from the Coquitlam bus loop, with several buses routes to choose from, and just up the hill from the Evergreen Skytrain line.
My office is bright and open, yet offers privacy at the same time. It is gently air-conditioned in summer and comfortably heated in winter. Since I also provide services to those with allergies and sensitivities my office is necessarily scent-free and is a peanut-free zone.
Clinical Hours
In-person clinical hours are weekdays 9:00 AM to 5:00* PM (*3:00 PM on Fridays). Distance Consultations via Skype or telephone can be booked earlier or later on most days.
Questions?
Please click on the "Contact Me" tab to send me a note.
NOTE: If you are taking insulin for Type 1 or Type 2 Diabetes, please consult with a healthcare professional with CDE certification.