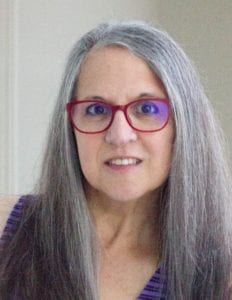 Hi, I'm Joy Kiddie and I'm a Registered Dietitian in private practice in British Columbia, Canada. I provide in-person low carb / ketogenic services in my centrally located Coquitlam office, as well as by Distance Consultation using telephone or Skype.  I am registered with the College of Dietitians of British Columbia and while my place of business is in British Columbia, I provide remote services for those throughout the province and beyond*.  I offer a variety of services, including consultations on an hourly basis, as well as several packages.
The details of each package that I offer as well as hourly clinical appointments appears in the drop-down menu under the Services tab, as well as in the Shop.
If you are already following a low carb or ketogenic diet and are looking for shorter stand-alone sessions you can find those in the Shop.
If you have questions about specific services or payment methods, please feel free to send me a note via the Contact Me form.
To our good health!
Joy
*Please note that I am unable to provide Remote Consultations for clients in Alberta or Prince Edward Island as these two provinces require additional College of Dietitian registration in their province, as well as in British Columbia.
UPDATE (January 2019): I may be registering with the College of Dietitians of Alberta in the near future, so please contact me if you live there and are interested in services. Thanks.
I am not licensed as a Registered Dietitian Nutritionist (RDN) in the United States, therefore Distance Consultations with people in the USA are for nutrition education purposes only.