Last weekend I felt like something yummy; something like popcorn with butter and salt or fresh corn tortilla chips. As a Type 2 Diabetic in partial remission I've worked to long to get healthy and either of those wouldn't have been helpful for me to eat.
I grabbed some raw almonds, drizzled them with some almond oil (but any good quality nut or seed oil would have done) and tossed them all around until they were well coated and shiny and placed them on a double layer of aluminum foil.   I preheated the oven to 350°F and then topped them with a healthy amount of freshly-ground sea salt and roasted them for 15 minutes until they were slightly golden and smelled aromatic.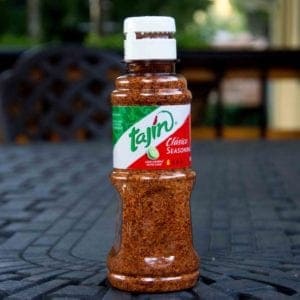 When I pulled them out of the over, I bathed them liberally with Tajin Seasoning® – a Mexican spice mixture of mild chili pepper and dehydrated lime juice (available at most supermarkets that carry international foods).
That was it!
I've enjoyed these so much, I thought others would too.
Chili Lime Salt-Roasted Almonds
Ingredients
5 oz / 140 g raw almonds
2 Tbsp almond oil (or other cold-pressed nut or seed oil)
1 tsp freshly ground sea salt
1 – 2 tsp Tajin Seasoning®
Method
Preheat oven to 350°F
Place raw almonds on a piece of folded heavy duty aluminum foil with the edges folded up to make a little pan
Drizzle liberally with almond oil (or other cold-pressed nut or seed oil)
Top with a liberal amount of fresh ground sea salt
Bake 10-15 minutes, until golden in colour and they smell aromatic
Remove from oven and when still hot, top with desired amount of Tajin Seasoning®.
Enjoy!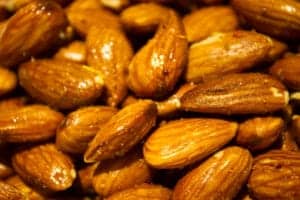 Macros – per 28 g / 1 oz
Protein: 6 g
Fat: 19.5 g fat (monounsaturated fat)
Carbs: 6 g
---
If you would like to read well-researched, credible "Science Made Simple"  articles on the use of a low carb or ketogenic diet for weight loss, as well as to significantly improve and even reverse the symptoms of Type 2 Diabetes, high cholesterol and other metabolic-related symptoms, please  click here.
You can follow me at:
 https://twitter.com/lchfRD
  https://www.facebook.com/lchfRD/