This post contains a one page downloadable printout that you can bring to your doctor or other healthcare professional which summarizes the American Diabetes Association's new clinical recommendations concerning the use of low carbohydrate diets for adults with Type 2 Diabetes and is based on;
(1) the ADA's October 2018 joint Position Statement with the European Association for the Study of Diabetes (EASD) which approved use of a low carbohydrate diet of <130 g of carbohydrate/day (<26% of daily calories as carbohydrate) as Medical Nutrition Therapy (MNT) for adults with Type 2 Diabetes [1]. You can read about this position statement here.
and
(2) the ADA's recently released 2019 Standards of Medical Care in Diabetes – Lifestyle Management [2] which includes the use of low carbohydrate diets as Nutrition Therapy and which reflects the organization's emphasizes on a patient-centered, individualized approach. You can read about the updated Standards of Care here.
This one-page printout has the references that the ADA used to support their recommendations so that your doctor or other healthcare professional can verify them and summarizes the conclusion of the American Diabetes Association [2] that a low carbohydrate diet may result in
(a) lower blood sugar levels 
(b) lower the use of blood sugar lowering medication
and
(c) is effective for weight loss
References include the one-year study data by Virta Health [3] which used a ketogenic approach (<30g carbohydrate/day), as well as two other studies [4,5].
---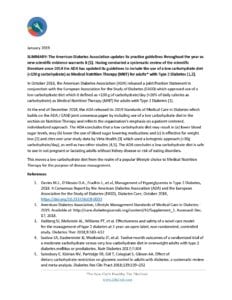 Click here to download the one-page printout to bring to your doctor or other healthcare professional.
DISCLAIMER: This handout is intended for information purposes only and is not affiliated with the American Diabetes Association in any way.
You can follow me at:
       https://twitter.com/lchfRD
         https://www.facebook.com/lchfRD/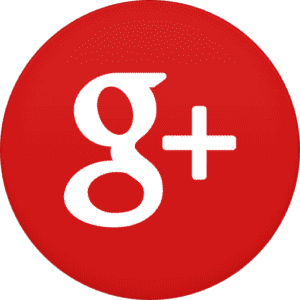 https://plus.google.com/+JoyYKiddieMScRD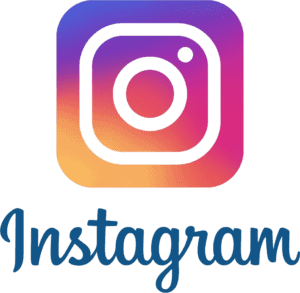 https://www.instagram.com/lchf_rd
Copyright ©2018 The LCHF-Dietitian (a division of BetterByDesign Nutrition Ltd.)
LEGAL NOTICE: The contents of this blog, including text, images and cited statistics as well as all other material contained here (the "content") are for information purposes only.  The content is not intended to be a substitute for professional advice, medical diagnosis and/or treatment and is not suitable for self-administration without the knowledge of your physician and regular monitoring by your physician. Do not disregard medical advice and always consult your physician with any questions you may have regarding a medical condition or before implementing anything  you have read or heard in our content.
References
Davies M.J., D'Alessio D.A., Fradkin J., et al, Management of Hyperglycemia in Type 2 Diabetes, 2018. A Consensus Report by the American Diabetes Association (ADA) and the European Association for the Study of Diabetes (EASD), Diabetes Care, October 2018, https://doi.org/10.2337/dci18-0033
American Diabetes Association, Lifestyle Management Standards of Medical Care in Diabetes – 2019. Available at: http://care.diabetesjournals.org/content/42/Supplement_1. Accessed: Dec. 17, 2018.
Hallberg SJ, McKenzie AL, Williams PT, et al. Effectiveness and safety of a novel care model for the management of type 2 diabetes at 1 year: an open-label, non-randomized, controlled study. Diabetes Ther 2018;9:583–612
Saslow LR, Daubenmier JJ, Moskowitz JT, et al. Twelve-month outcomes of a randomized trial of a moderate-carbohydrate versus very low-carbohydrate diet in overweight adults with type 2 diabetes mellitus or prediabetes. Nutr Diabetes 2017;7:304
Sainsbury E, Kizirian NV, Partridge SR, Gill T, Colagiuri S, Gibson AA. Effect of dietary carbohydrate restriction on glycemic control in adults with diabetes: a systematic review and meta-analysis. Diabetes Res Clin Pract 2018;139:239–252