Episode 7 of the LowCarbMD podcast (recorded Nov 2, 2018) has just been released and features yours truly as the invited guest of two of the hosts, Dr. Tro Kalajian and Dr. Brian Lenzkes.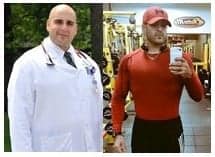 For those of you who don't know them, Dr. Tro Kalajian is a board certified physician in Tappan, New York who struggled with obesity his whole life. Over the past 2 years, Tro lost 155 pounds following a very low carbohydrate (ketogenic) diet along with the addition of high intensity interval training, resistance training, intermittent fasting and time-restricted eating. Tro recently opened Dr. Tro's Medical Weight Loss clinic where he provides medically supervised weight loss.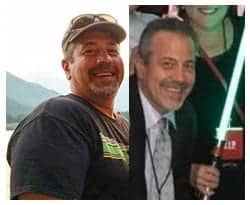 Dr. Brian Lenzkes is a board certified physician in San Diego, California who has been in practice for 15 years and who has been voted one of the Top Doctors in that city for 11 of those years. Brian also had his own struggles with obesity since childhood which culminated with him being diagnosed as pre-diabetic in February 2017. He stumbled across a YouTube video by Canadian nephrologist (kidney specialist) Dr. Jason Fung (now a co-host of the LowCarbMD podcast) and immediately changed how he ate. His lifestyle modifications have significantly impacted his own health as well as the way he practices medicine. Brian now helps his patients achieve better health and quality of life.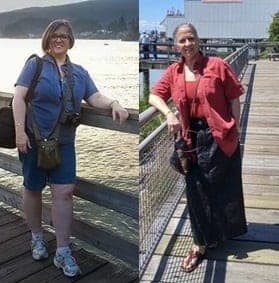 For those who don't know me yet, I am Joy Kiddie, a Registered Dietitian with a post graduate degree in Human Nutrition who has been in private practice for more than a decade in British Columbia (originally from Montreal, Quebec). I first heard about the current use of a low carbohydrate diet from a retired physician-friend who came to speak with me regarding my thoughts about using this approach to improve the health of a family member. My personal 'turning point' was March 5, 2017 when I came to the harsh realization that I was metabolically very unwell and needed to change my diet and lifestyle. I began that day and haven't looked back. I provide both in-person and Distance Consultation (Skype, phone) services related to following a low carbohydrate diet for lifestyle or therapeutic purposes. Note: the above 'after' photo was taken several months ago. I have since lost an additional 12 pounds.
---
Episode 7 of the LowCarbMD podcast lasts just over an hour and includes the three of us discussing a variety of topics, including how I first came to hear about a low carb diet and to offer it as a therapeutic diet and lifestyle choice in my practice, the changes I've made since that time with respect to macronutrient distribution and why, the first 21 months of my personal journey as a formerly obese Dietitian with Type 2 Diabetes, how I see my past research in ADHD nutrition dove-tailing with obesity and food addiction, and why I believe that some people may not best be served by incorporating low carb or keto versions of sweets and desserts into their diets on a regular basis.  The interview ends with a brief outline of the book I'm currently working on which focuses on prevention, reversal and remission of Type 2 Diabetes.
A Listener's Feedback
[update: December 24 2018]
After listening to Episode 7, a LowCarbMD podcast follower mentioned to Dr. Tro Kalajian that this was "probably my favorite (podcast) to date" to which Tro replied;
" I'm glad you liked it. Was it the topics?"
Her reply was;
" it was the combination of Joy's professional expertise and personal experience."
I am delighted that both my professional expertise and personal experience are what made this episode so unique for this listener.
Note: I deliberately keep my personal health and weight loss experience (located under the "A Dietitian's Journey" tab) separate from the researched, referenced articles that I write (located under the Food for Thought tab) because my own journey is simply my anecdotal experience. Each person's "journey" will be different, but the evidence on which the low carbohydrate diets I design for my clients and for myself are based on the scientific evidence.
---
I hope you enjoy the interview and many thanks to both Dr. Tro Kalajian and Dr. Brian Lenzkes for inviting me to be a guest. Just click the MP3 player bar below to listen to the interview.
Many thanks to Dr. Brian Lenzkes for permission to post it here. Their podcast is self-funded and can be supported by following this Patreon link. Be sure to visit the site of the Low Carb MD podcast to listen to more great interviews.
If you have questions about my services, please feel free to drop me a note through the Contact Me form above and I will reply as soon as I can.
To your good health!
Joy
You can follow me at:
       https://twitter.com/lchfRD
         https://www.facebook.com/lchfRD/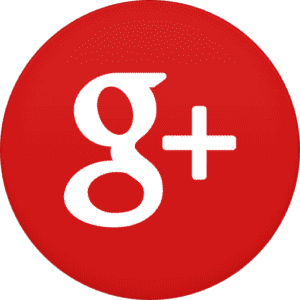 https://plus.google.com/+JoyYKiddieMScRD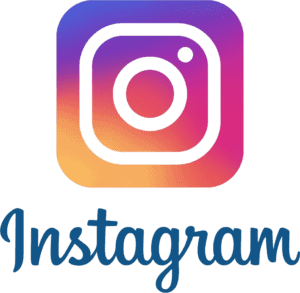 https://www.instagram.com/lchf_rd
Copyright ©2018 The LCHF-Dietitian (a division of BetterByDesign Nutrition Ltd.)
LEGAL NOTICE: The contents of this blog, including text, images and cited statistics as well as all other material contained here (the "content") are for information purposes only.  The content is not intended to be a substitute for professional advice, medical diagnosis and/or treatment and is not suitable for self-administration without the knowledge of your physician and regular monitoring by your physician. Do not disregard medical advice and always consult your physician with any questions you may have regarding a medical condition or before implementing anything  you have read or heard in our content.