This morning, Dr. Joe Schwarcz, Professor of Chemistry from McGill University and popular radio show host released a follow-up to last week's opinion article and video that was published in the Montreal Gazette on the cardiovascular risks of a keto diet; this one on the known benefits of low-carb keto diets.
Schwarcz begins by fondly reminiscing about going to the circus with his mother when he was about 7 or 8 years old and the memories of the snack that she packed for him of crusty Hungarian bread, slathered with butter and topped with green bell pepper. He said that he's loved it ever since, but "now we question such snacks. Why? Because of the carbohydrate content of the bread".
"I've been looking into this for quite a while. There is really a plethora of papers and information that floods us about the keto diets; the very low carbohydrate diets".
To his credit, Dr. Schwarcz acknowledged (possibly as a result of my written response to his article of last week in the Montreal Gazette) that there isn't just one "keto diet" (singular) but several very low carbohydrate diets (plural) .
Schwarcz reiterates;
"I would have thought that by having all of that fat in the diet that risk levels for certain cardiovascular factors would go up, but really there isn't really that much alteration in these factors".
Low-Carb "Keto" Diets and Diabetes
Transitioning from the lack of cardiovascular risks associated with low-carb keto diets, Schwarcz adds;
"When it comes to Diabetes the information is really overwhelming to the benefit of these low carb diets. There are people — Type 2 Diabetes sufferers, who have been able to give up their medication by following a stringent, low carbohydrate diet."
Schwarcz dismisses anecdotal reports of people's "brain fog" resolving and possible benefits for cancer, Parkinson's disease and Alzheimer's disease as not being scientifically based but is unequivocal about the known benefits;
"What we do know is that weight loss can be very significant on a low carbohydrate diet and as I said — surprisingly, without any significant risk factors."
Schwarcz continues;
"On the other hand, the longest terms studies that I've seen which were really properly controlled have only been about six months, and that really isn't long enough."
NOTE: In this case, Dr. Schwarcz is referring only to randomized, controlled double blind studies — excluding the data from long term studies of other types.
"We also know from dietary studies that after about a year, it doesn't much matter what diet you're on when it comes to weight loss — whether it's low fat, whether it's low carb, the results tend to be the same as long as you're cutting out some calories."
NOTE: While this may be true, what Schwarcz neglects to mention is that the major difference is that in a calorie-restricted low-fat diet, people are deliberately restricting food intake, often feeling hungry — whereas in a low carbohydrate diet, people naturally feel less hungry due to the satiety (hunger-reducing effect of protein and fat) which results in them eating less. In one case people are purposely restricting calories in the the other case, they don't feel as hungry so they naturally eat less.
Schwarcz reiterates;
"However, for people who are afflicted with Diabetes, I think there is no question that the very low carb diets are worth trying."
Towards the end of the video Dr. Schwarcz reflects on his childhood snack of crusty Hungarian bread, slathered with butter and topped with a quarter of a green bell pepper and admits that he looks askew at this snack.
"I admit that I've been eating less bread — I haven't cut it out because I don't think I need to do that, but I'm eating less."
Schwarcz adds that for those who are gravitating towards a low carbohydrate diet, they can opt instead to eat bell pepper with a dollop of hummus with tahini (ground sesame seeds) or raw broccoli dipped in a bit of hummus.
"It tastes good! I think it is possible to cut down on the bread!"
Since Dr. Schwarcz is presumably not Diabetic and has all the nostalgia of memories of the circus as a child, he concludes the video by happily biting into a slice of crusty Hungarian bread that's been slathered with butter and topped with a quarter of a green bell pepper…for nostalgia reasons, of course!
Bon appetit, Dr. Schwarcz!
If you would like to know more about the low carb and ketogenic services I offer, please click on the Services tab, and if you have questions related to those, please feel free to send me a note using the Contact Me form located on the tab above.
To your good health!
Joy
You can follow me at:
         https://twitter.com/lchfRD
          https://www.facebook.com/lchfRD/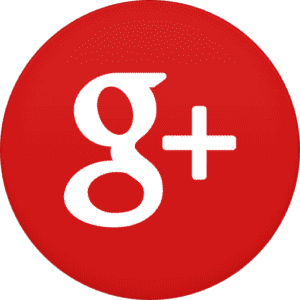 https://plus.google.com/+JoyYKiddieMScRD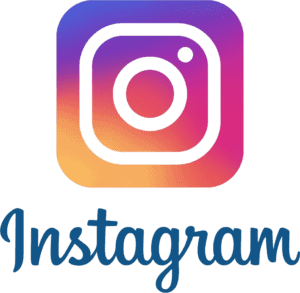 https://www.instagram.com/lchf_rd
Copyright ©2019 The LCHF-Dietitian (a division of BetterByDesign Nutrition Ltd.)
LEGAL NOTICE: The contents of this blog, including text, images and cited statistics as well as all other material contained here (the "content") are for information purposes only.  The content is not intended to be a substitute for professional advice, medical diagnosis and/or treatment and is not suitable for self-administration without the knowledge of your physician and regular monitoring by your physician. Do not disregard medical advice and always consult your physician with any questions you may have regarding a medical condition or before implementing anything  you have read or heard in our content.
Reference
Montreal Gazette, February 15, 2019, Dr. Joe Schwarcz, Known Benefits of Low Carb "Keto" Diets" https://montrealgazette.com/category/opinion